Mac: Set user default to black and white
Set the "Gray Scale" default in CUPS web interface
First, we need to enable the CUPS web interface.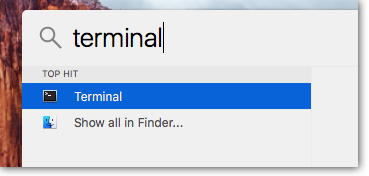 Enter cupsctl WebInterface=yes and press Enter.
Now we can access the CUPS web interface:
Open a web browser and enter http://localhost:631/printers/ in the address bar.
Click the printer name for which you would like to change the black & white default.
Next to the Maintenance dropdown, choose Set Default Options.
Now click Finishing Options.
Scroll all the way down to Select Color. Change the dropdown to Gray Scale. Note, there may be two dropdowns. Change both to Gray Scale.

Now scroll right to the bottom and click the Set Default Options button to save the changes.
Now, when the user prints, their jobs will be black and white.
To print specific jobs in colour
If the user needs to print a specific job in colour, they can change it in the print dialog box when they print. An example appears below. This may be different for other driver types. This example uses a Konica Minolta C368 driver:
Click the dropdown and choose Quality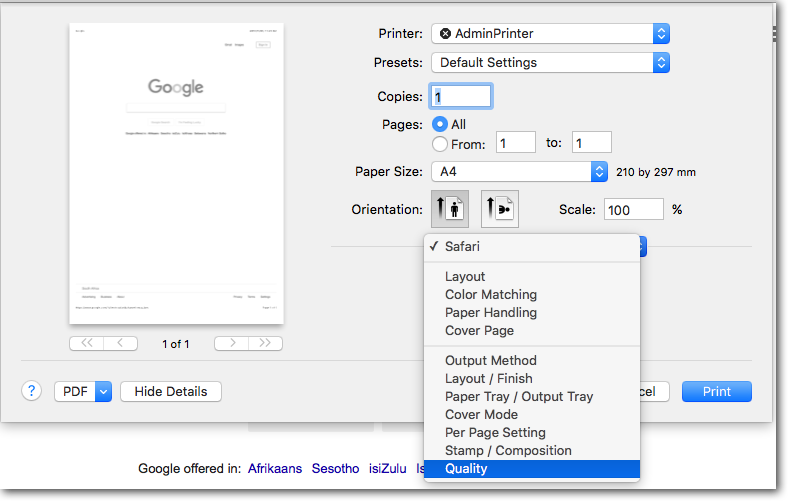 In the Select Color dropdown, choose Auto Color.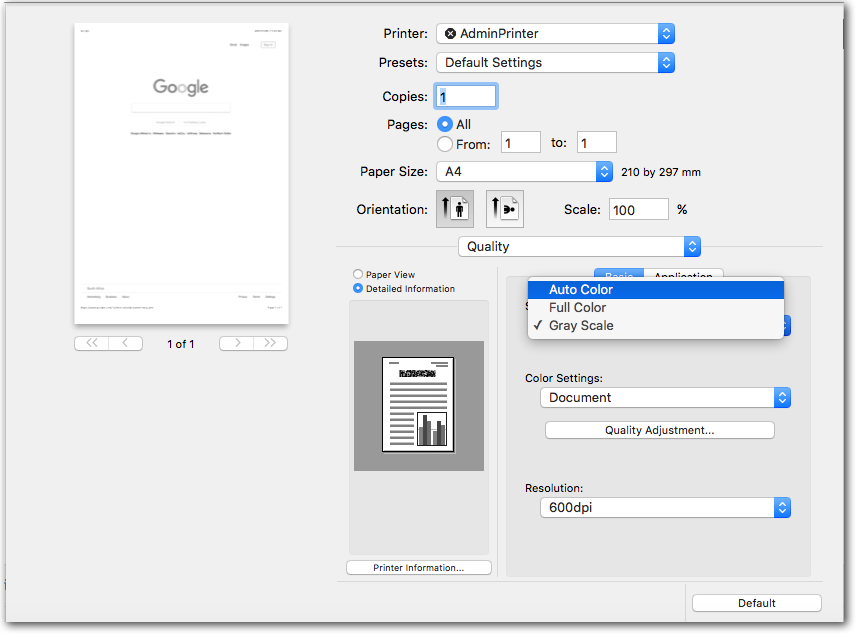 Document revision date: 2018/11/08
Software version: 2.2.50.1