Printing from an iOS device
Before printing from an iOS device, ensure that the print server has been configured correctly for mobile device printing.
Select print from any app
For this example, we are using the Books app.
When you have your document open, tap the square with an upward arrow in the top left.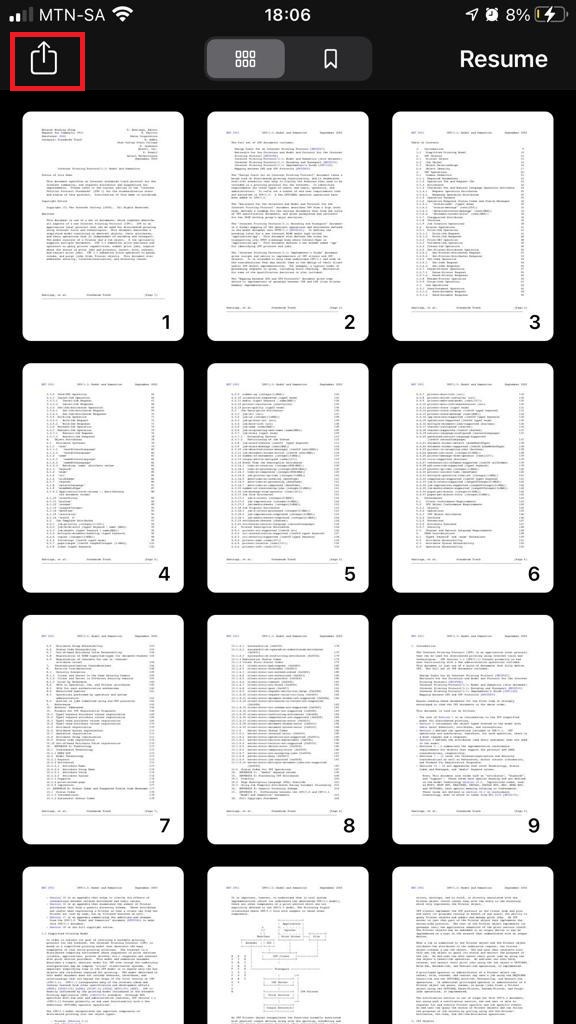 In the menu that appears, choose Print.
Now the Print Spooler will prepare the document for printing. When complete, tap Select printer.
Your advertised printers will appear on the list, select the printer you wish to use.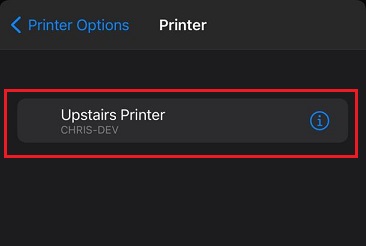 Once the printer is selected, you will be prompted to enter your credentials.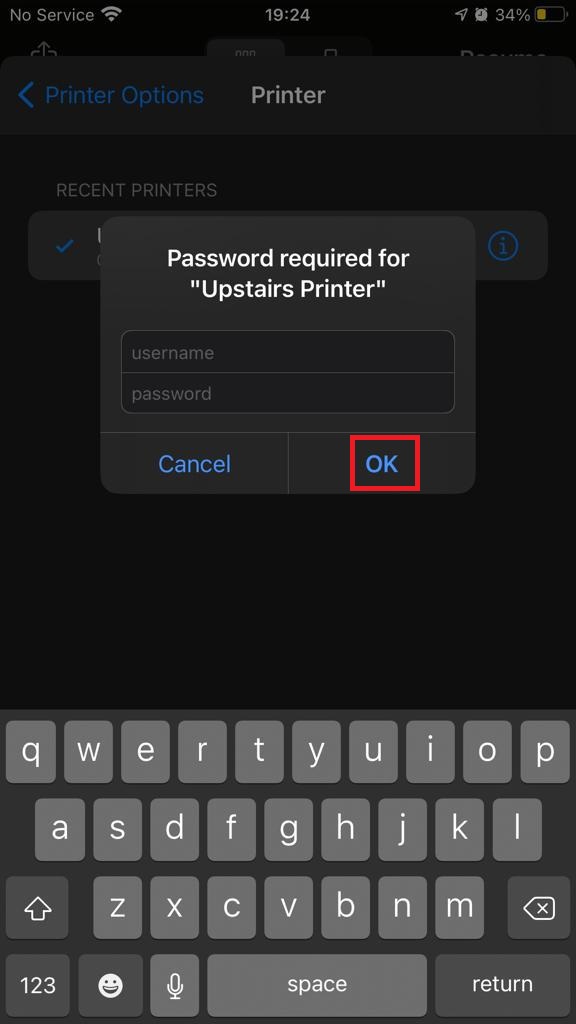 Enter your credentials and tap OK.
Once you've successfully authenticated, the printer will be selected and the Print button will now be enabled.
Press the Print button to send your job to the server.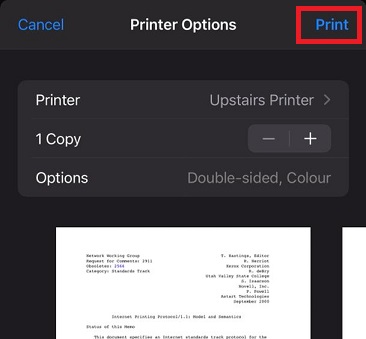 Double click your iOS device home button to open your print summary. Once the job is complete the print summary will disappear.
Document revision date: 2020/11/13
Software version: 2.2.70.0