PDAgent Client user registration (login name & password)
If the Print Director sign in window is not already open, right click the PDAgent client icon in the bottom right of your screen (click  to show all system tray icons) and click Sign in.
Click the Register button.
Fill out all your details and click Register. Note: not all fields will be displayed as below. It depends on which fields have been enabled by your administrator. Fill out those that are displayed.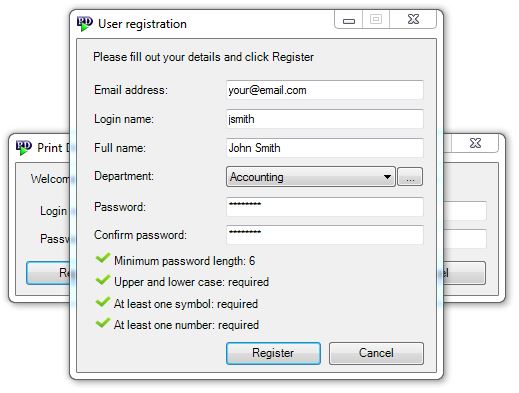 You will be sent a verification code to your email address. Once you receive it, enter it in the Email verification window and click OK.
Your registration is complete.
Document revision date: 2021/05/04
Software version: 2.3.1.4